ZIP Countertop Reverse Osmosis Water Filter of 4.6 out of 5 based on 12 user reviews.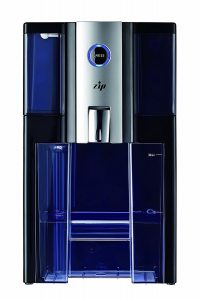 Vendor
Price
Puricomusa.com
$599.95
Amazon
$599.99
Countertop reverse osmosis systems are slowly becoming the backbone of water purification industry thanks to their ease of use as, their portability well as overall purification efficiency. They're also not very expensive as the other larger models. Countertop reverse osmosis systems are ideal for individuals who simply rent their homes or those who want a convenient system. Typical reverse systems need permanent modifications to be done to your cabinets so that they can be installed easily and also properly. The countertop system joins to your current sink faucet very quickly and also easily. Once the system is connected, it moves water through several stages of purification so as to provide you with clean, top quality water.
If you're looking out for the best countertop reverse osmosis systems, then you are at the right place. Below is a complete review of the ZIP Countertop Reverse Osmosis Water Filter. ZIP system is not only very efficient but also sleek-looking. It normally uses 24 watts while it has 50 percent recovery rate. With this system you can get nearly five gallon of distilled water within 10 to 15 minutes. It does not feature hoses or diverter valves which usually leak, therefore so it occupies less space and it is also tidy.
The system moves tap water through four stages so as remove up to 99percent of contaminants from the water. The system doesn't need to be installed as it only needs to be removed from its box and plugged in. It works in the same way as a coffee machine.
The system measures 9.5"by .5"by16.25" and it is also very beautiful for a water filtration system. You will have to change your filters after every twelve months. The price of a complete set is about $50. You will also need to change the reverse osmosis membrane after every 2 to 4 years. The price of the membrane is nearly $50 as well.
The water filter comes with a 100percent money back warranty as well as ships from Fort Myers, Florida. Zip is probably among the best countertop reverse osmosis systems that are available in the market now.
ZIP'S Patented Technology
Pure water made simple: you do not have to waste your precious time simply waiting for filtering process to complete. With zip you only need to Fill the bottom container with one gallon of tap water, press the button and simply walk away. Within 10 to 15 minutes the top container will be filled up with about 0.5 gallons of distilled water and ZIP will automatically turn itself off.
· BPA-Free: you can easily remove both the Top and bottom containers and easily clean them using clean dish soap.
· Efficiency: it only requires 24W less than a bulb and also has 50percent (1:1) recovery rate which is best among reverse filters.
· Design: the system will undoubtedly look great inside your kitchen. It does not have leaky diverter valves or bulky hoses to fasten to your faucet.
· Easy To Change Replacement Filters: it will alert you for recommended filter change through red blinking light after every twelve months.
Usage, Maintenance & Filter Changes
This system is designed putting in mind ease of use as well as practicality. The system also has a simple user interface. With a turn of a dial Water comes out whereas there is no need for a complicated user manual. The system is portable and it only needs to be plugged to a power supply. The system doesn't need to be installed to a household plumbing.
Changing the systems filters is very quick and also easy. The filters come off and also go back on with a simple twist function. The system has an indicator light that lets you know the right time to change the filters. The LED light interface offers you color coded management of the filter condition. There are No special tools that are needed so as to change the filters.
The LED light that is color coded instantly shows you if filtration process is complete. The system gives you instant supply of distilled water. The unit shuts off automatically after the filtration process is complete.
The unit is also easy to operate: you can select the temperature using a selector lever and temporarily press on the selector lever: 3-hundred ml fresh osmosis water is drawn from the inbuilt 1.5 ltr tank. Maintaining the unit is very simple, membranes as well as pre-filters are so-called Quick Change filters, and the after-filter is a slide-in filter. Both the Filter and the diaphragm can be exchanged with a few movements of the hand.
The system only needs to be plugged into a normal power supply. Just a power connection through a simple plug socket is required.
The unit features an automatic shutdown mode; this means that the device turn off automatically after 1hour so as to save power.
Other Features of the ZIP Countertop Unit
Delicious Purity
ZIP filter has the ability to remove up to 99 percent of contaminants from water. The system's Alkaline Post Filter usually adds a small amount of Calcium as well as Magnesium so as to give you a taste that is similar to that of the most expensive bottled water.
Beautiful Convenience
The unit works like a coffee maker. It doesn't have messy hoses as well as leaky diverter valves that usually fail. You only need to fill the bottom container with water from your kitchen faucet and you will be able to get 1/2 gallon of very clean alkaline water after 10-15minutes.
ZIP System Features
The unit is designed with, longevity, usability, high quality as well as efficiency in mind and it features many amazing features. The unit is made using green, recyclable materials that are environmentally friendly such as ABS, and PP, so as to ensure suitability for recycling as well as to minimize the use of Earth's resources. The sleek European design of ZIP can work together with the modern design of European as well as the American style kitchens and homes. The unit features Practical internal design that separates water and electrical components so as to extend the product's life and also ensure your safety.
WATER PURITY – 4 STAGES OF ADVANCED FILTRATION
STAGE 1 – 5 Micron Sediment Filter
This involves unique gradient pore structure, where the outer section traps larger particles and the inner section traps smaller particles. The stage effectively removes dirt and rust.
STAGE 2 – The Activated Carbon Block Filters
The stage removes harmful chemical residues along with carcinogens like THM's and pesticides. The large adsorption capability effectively removes odors and VOC's.
STAGE 3 – The Reverse Osmosis Membrane
The 75 Gallon A Day Reverse Osmosis Membrane usually purifies water from all the contaminants found on the periodic table's elements. It is the heart of this reverse osmosis system.
STAGE 4 – The High Quality Alkaline Post Filter
The Polishing Carbon's Alkaline Post Filter usually adds beneficial minerals –Magnesium and Calcium to the purified water for the ideal taste. It also increases the alkalinity of water to healthy level of between 7 and 8 pH.
PROS
· The unit is ideal for apartments, condos and RV's.
· The system comes with a one Year Money Back warranty.
· It also comes with a 1 Year guarantee.
· The unit is among the Best among reverse filters.
· Water is of Delicious purity.
· The unit is also very convenient
· Water passes through four stages of advanced filtration.
· It is easy to Easy to Change the unit's Replacement Filters.
· The system adds to the purified water Calcium and Magnesium which are beneficial and also give water the best taste.
· The unit features a design that is not only Modern but also stylish and compact
CONS
· The unit is quite expensive (check price)
Summary
The above review points out one of the best Countertop Reverse osmosis systems that you will ever get on the market in case your concern is getting a countertop system that's very effective and also portable. It's known to be among the highest quality systems based on customer reviews and the user ratings. The ZIP Countertop Reverse Osmosis Water Filter is lightweight, portable, easy to install and it removes up to 99.9 percent of harmful substances found in water. It is therefore, a highly recommended water filter system.